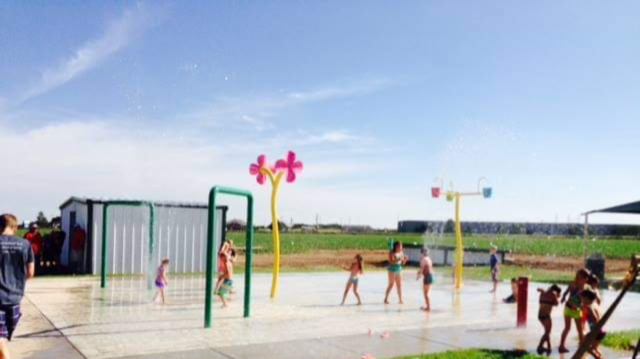 Our city park offers a fun place for families and pets.  We have a playground, pavilion, two dog parks, and a walking trail that are available to use year round.  The Splash Pad and concession stand are available in the summer months.
The Young City Park Splash Pad is open for the season.  We hope to see you at the park!
Hours of Operation:
Tuesday 9:30-7:00
Wednesday - Saturday 12:00-7:00
Cost for a daily pass is $3.00 per person
Cost for a summer pass is $35.00 per person
Birthday parties can be scheduled with the City of Shallowater for $75.00 per hour with a minimum of 2 hours.
Private parties can be scheduled in the evenings Tuesday through Saturday starting at 7:00 pm ending at 9:00 pm.
A release of liability form MUST be signed for each child.