Shallowater EMS will strive to provide excellent emergency medical services and patient care to all person(s) who are in need of our assistance . We are on standby 24 hours a day 7 days a week to protect and preserve the safety and wellbeing of the citizens of Shallowater and the surrounding communities by providing timely and effective emergency medical services.
In an emergency, remember to dial 9-1-1.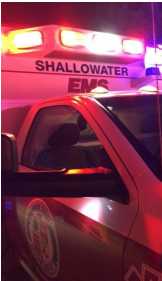 If you are interested in joining our team then click on the EMS job application below. You can email your application to Russel Moses at [email protected]
City of Shallowater EMS Application
If you have questions regarding your Shallowater EMS Bill please contact City Hall at 806-696-4300.